5 attributes every centre forward must have
by Pablo M11th Jun 2021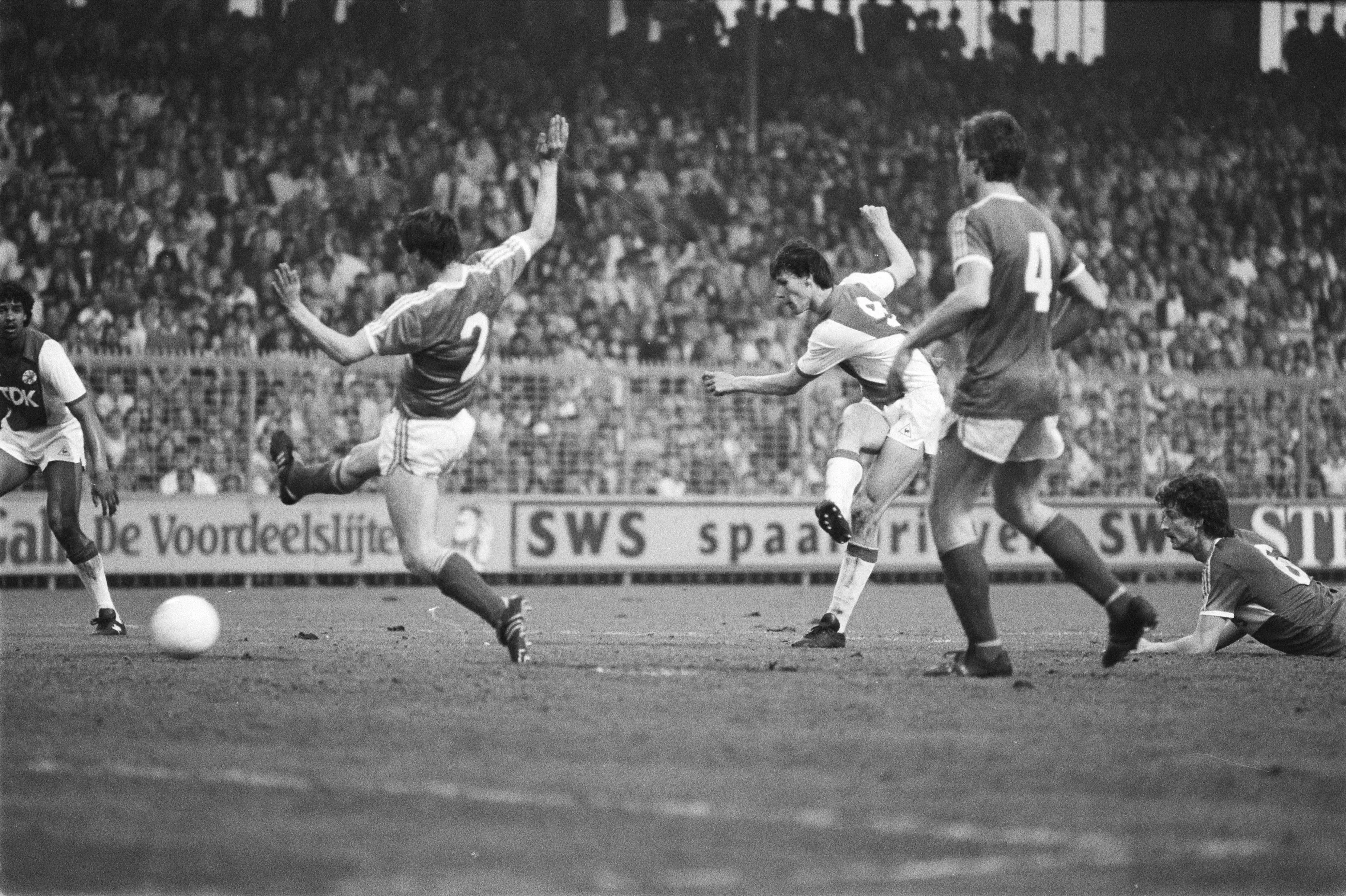 The Centre Forward (CF) main role is to score goals. They may not see much of the ball during a game, but when they do, they score goals. In this post, we discuss the key traits of great centre forwards.
Physical strength
Strikers and centre forwards are different. One of the main differences is their size and strength. Centre forwards are usually taller and stronger, while strikers are smaller and faster. While strikers use their skills and speed to dribble through the defence, centre forwards beat defenders by using their strength and power in their acceleration, jumps or shots. As a result, strikers often play alongside forwards to provide them with opportunities to score.
Physical strength is also required to "wrestle" with the opposition centre backs, who are often taller and stronger than other players. A weak centre forward will be pushed around by a bigger, stronger defender. Thus, forwards work hard at the gym to increase and maintain both upper and lower body strength.
Gabriel Batistuta, a classic "number 9", was a strong player famous for his powerful shots. Have a look at some of the amazing goals he scored.
Positioning & Patience
Great centre forwards are always in the right place at the right time. They make themselves available for their teammates and constantly pressure the defence. These players look for gaps and empty spaces to run into while also timing their runs to beat the offside trap.
Centre forwards often work off the ball more than many other players. They constantly move to find spaces, and when they receive the ball, they shoot or return a pass. Their primary purpose is to score goals, so possession of the ball is not their priority.
To be in the right place, a centre forward must be patient. They often move around only to take defenders with them and make room for other players with the ball. They may not get a lot of touches with the ball, but they are usually in a position to score when they do.
So, a centre forward may not have many chances at goal but works hard for his teammates. This requires patience and being ready for a one-off opportunity in a game. The video below shows how these players move on the pitch.
Confidence
A confident forward does not doubt when the ball is at their feet. While other players may look for safe options, centre forwards win matches by taking risks. For example, they will attempt a long shot at a crucial time or risk trying to dribble past two defenders.
Excessive confidence in a forward is often confused with selfishness. On the contrary, a confident player is not a selfish player. As discussed, great centre forwards work hard for their teammates. However, they won't pass the ball to a teammate if they think they can score themselves.
Confidence goes in hand with a short memory. Great players don't worry about a clear opportunity missed. These players keep going as if nothing happened. However, too much confidence and short memory can be detrimental. Look at this video of Martin Palermo, a legendary player from Argentina.
Good first touch
A good first touch helps bring the ball under control, hold up play, touch the ball past a defender to dribble towards the goal or create space to shoot. Most goals are scored when a player takes two touches or less to shoot at the goal.
A good first touch can be the difference between creating a goal-scoring opportunity or giving the ball away for a dangerous counterattack. So, centre forwards must have a brilliant first touch.
Denis Bergkamp played many different attacking positions in his career, including centre forward. This goal against Argentina is a classic example of the importance of good first touch.
Heading
Centre forwards sit right between the opposition centre backs. They are usually the first player to step into the penalty box during the attack. So, most long balls and crosses to the box are aimed at the centre forward. In these situations, aerial skills and strength are crucial.
Centre forwards score many of their goals with their head. But scoring is not the only situation in which their aerial skills are needed. Because of their size, these players also play as pivots. They flick the ball behind them for incoming teammates or use their forehead to pass the ball with accuracy.
Edinson Cavani has scored many impressive goals using his head. See some of these goals in the video below.
---
We left out many other attributes that make for a good centre forward. For example, you will wonder why we did not include shooting accuracy. For sure, shooting accuracy is a great treat, and many of the greatest are deadly accurate. Yet, forwards score most of their goals from short distance opportunities: rebounds, headers, powerful shots inside the box, etc. So, accuracy becomes a secondary attribute. On the other hand, secondary strikers, wingers and attacking midfielders must be accurate and excellent dribblers.
What do you think makes the perfect centre forward? We would love to know.